Specialists in Design and Manufacture of...

Made in Great Britain...enjoyed globally
"All our products are designed and manufactured in our 33.000 sq ft London factory."
Fancy trying out our ovens?
We invite you for a trial cooking session at our London factory with our full time in-house Chef Isaac!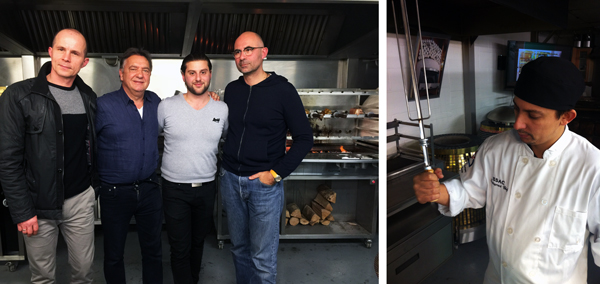 Our friends say it better...
"I am so happy with the job that The Clay Oven Company did in our @ArrosQD London restaurant, their support from design to production has been fantastic."
Quinque Dacosta, Arros QD
"The Clay Oven Company have been a part of my kitchens in the UK ever since I can remember. The quality and product development has been phenomenal and there is little doubt that they are market leaders in their field."
Cyrus Todiwala OBE
"The best suppliers are those that not only understand your goals but tailor their products to achieve them. The Clay Oven Company are constantly innovating to keep ahead of the market and I simply could not do half of what I do without the grills they supply me. "
Neil Rankin, Temper Restaurants.
"The Clay Oven Company were a joy to work with. From the initial testing stages at their factory right through to the after care service......and the Robata is a dream to work on too!"
Ben Tish
Customers